This week was a visit to the Peace Arch on the longest undefended border in the world between Canada and the United States.
It is co-managed by BC Parks and Washington State Parks. Dedicated in 1921, it's right on the Canada-US border.
It commemorates the signing of the Treaty of Ghent in 1814, and symbolizes the long history of peace between the two countries.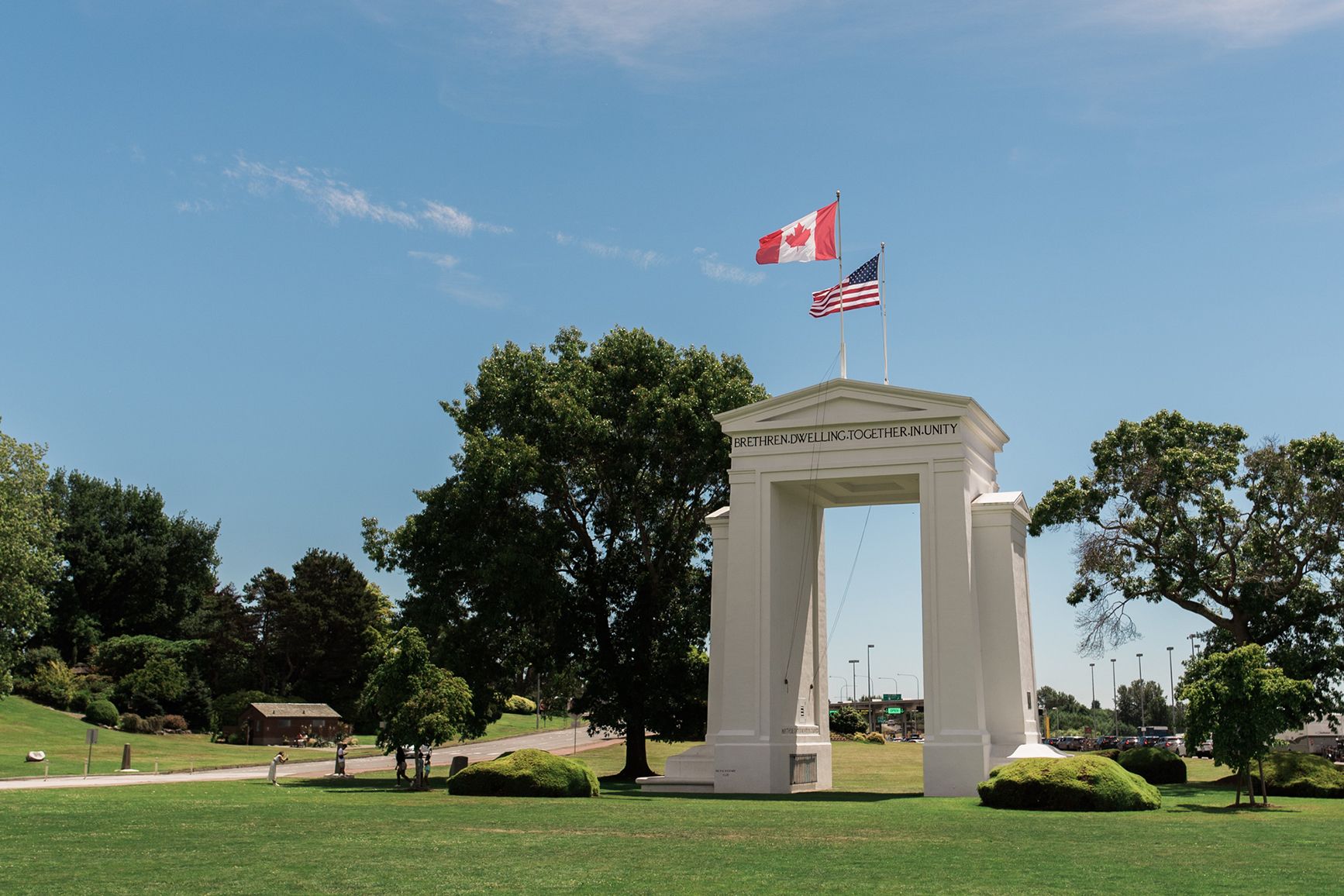 Found before the hint:
Paul Voestermans
Martin de Bock
hhgygy
Andy NcConnell
Phil Ower
Angie CF
Eloy Cano
Ashwini Agrawal
Garfield
Graham Hedley
David Kozina
zorro the fox
Jeather
Bas van Limpt
After the hint:
Robin
Lighthouse
Gillian B.