This weeks location is Kennecott, Alaska.
In the summer of 1900, two prospectors, "Tarantula" Jack Smith and Clarence L. Warner, spotted "a green patch far above them in an improbable location for a grass-green meadow." The green turned out to be malachite, located with chalcocite (aka "copper glance"), and the location of the Bonanza claim. This ended up being one of the mines in the Kennecott/Kennicott complex – the richest known concentration of copper in the world at that time.
The copper was shipped about 200 rail miles away to Cordova via the Copper River and Northwestern Railway. By 1938, the supply of copper was exhausted leaving the mine buildings to decay.
The community of Kennecott serves as a starting point for visitors who now come to see the old mines and what is left of the buildings.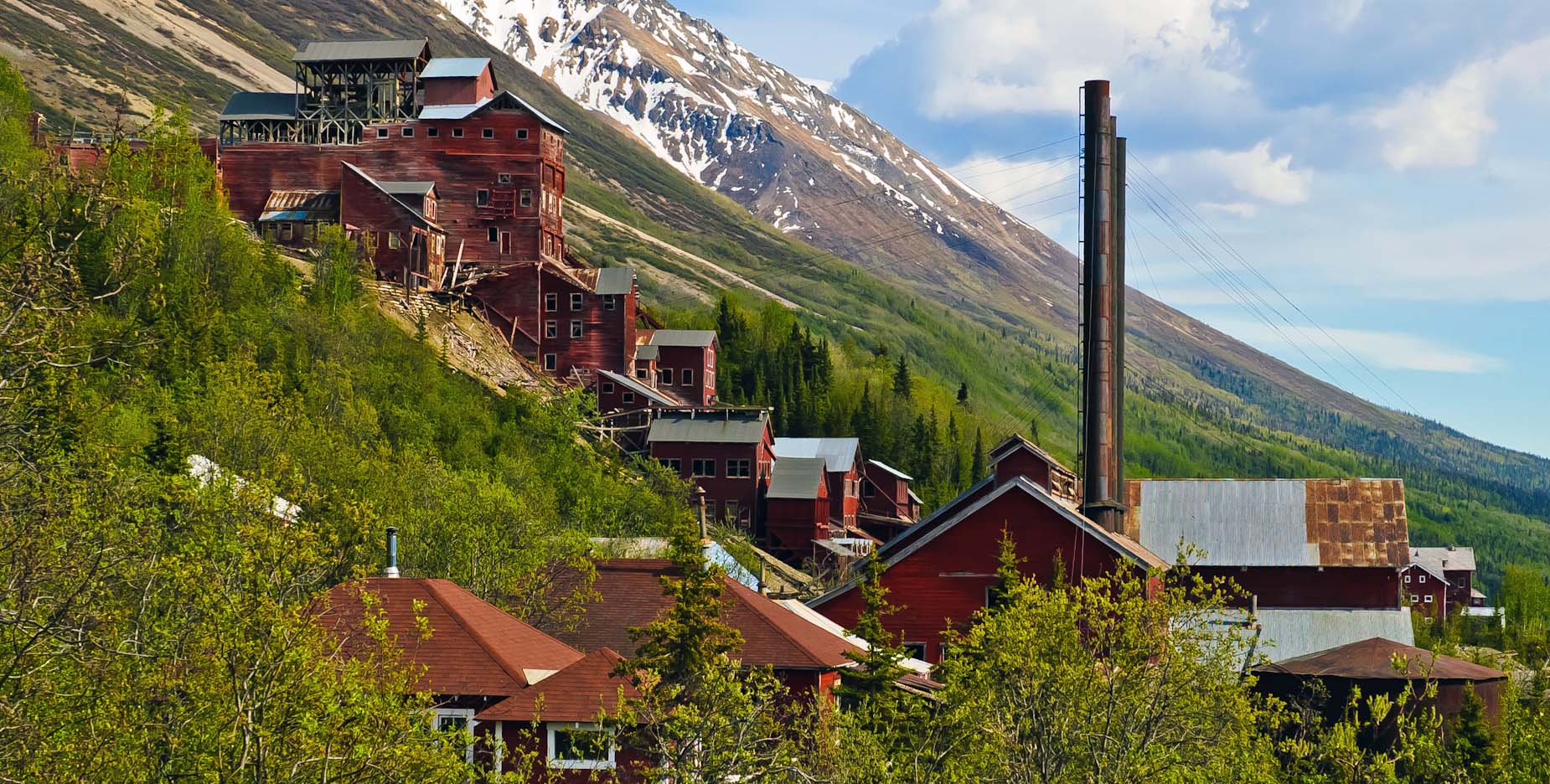 Found the location before the hint:
Lighthouse
Martin de Bock
Phil Ower
Paul Voestermans
Garfield
After the hint: