This week was a visit to close to my home. I live in Edmonton, Alberta, Canada but was out for a run in St. Albert. We passed this strangely shaped apartment building that was even more strange from aloft and I thought it would make a good and difficult contest.
The snake-like building is the Sturgeon Point Villa apartment building, alongside the Sturgeon River.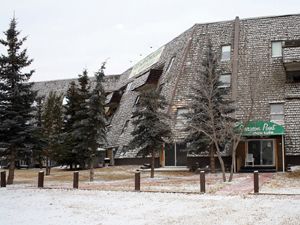 Finding this location without the hint:
Lighthouse
Garfield
Phil Ower
And with the hint:
Congratulations to Garfield and Lighthouse, our series winners with perfect 20-for-20 scores for contests 541-550!!