Curling stones certified by the World Curling Federation are granite mined from one of 2 locations on the planet. About 40% of stones come from the Treyfor Granite Quarry in Wales, and this big rock off the Ayrshire coast of Scotland accounts for the rest.

By August Schwerdfeger – Own work, CC BY 4.0, Link
Curling stones from Alisa Craig are prized for the Blue Hone granite, which has almost no water absorption.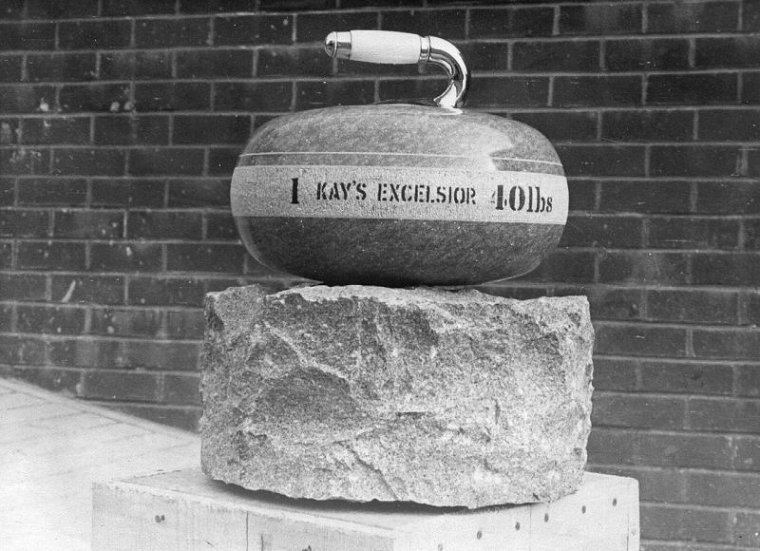 Those who got into the house this end included:
Eloy Cano
Lighthouse
Rob de Wolff
hhgygy
Walter_V_R
mehmet durmus
Garfield
Phil Ower
donaaronio
And after the hint:
Luís Filipe Miguel
Newagincourt
LawnBoy
Chris Nason
Glenmorren
Jeather
BenF
Which brings to a close yet another series. Congratulations to Lighthouse, hhgygy, and Garfield for perfect scores!