Continuing on with the theme of lighthouses this round, we visit Cape St. Elias and Pinnacle Rock on Kayak Island in the Gulf of Alaska.
This lighthouse was built in 1913-16 but automated in 1974. For more information on this lighthouse, visit http://www.kayakisland.org.
The other item of interest in the image is Pinnacle Rock. This 200 meter tall rock blocks the sound from the lighthouse requiring a unique double trumpet to send the foghorn out on both sides of Pinnacle Rock.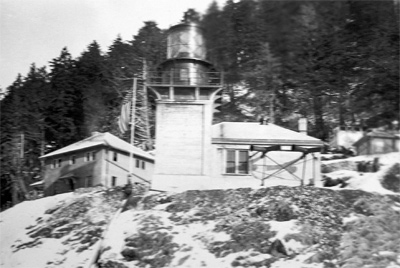 The original location for the light was at the south end of Pinnacle Rock but due to the steepness, the lighthouse was constructed in its current location.
Not fog, nor rain or anything else stopped these players from locating this lighthouse, all before the hint:
Phil Ower
Lighthouse
Garfield
Eloy Cano
Walter_V_R
hhgygy