The National Amusement Park in UlaanBaatar was our fun destination this contest. It's aimed at the younger crowd, but open year round.
Guests and their children can visit the family entertainment center to bowl, play billiards, video games, darts, karaoke and others. It offers over 20 various amusement rides such as tilt a whirl, space ship, crescent swing, crazy mouse, boat, super pirate ship, air cycle, ferris wheel and others.
The Artificial Lake Castle was built in 1969, when the National Amusement Park was established in the centre of the Mongolian capital Ulaanbaatar.
It is surrounded by an artificial lake and fortress walls in an eastern-Asian style. Inside the walls is a three-storey building. There are three watch towers. Since its establishment, an Ethnographic Museum operated in it until the mid-2000s. The castle has been rebuilt from 2010 assuming an appearance of a Western castle. The mock castle is part of an amusement complex together with the lake, and dock house.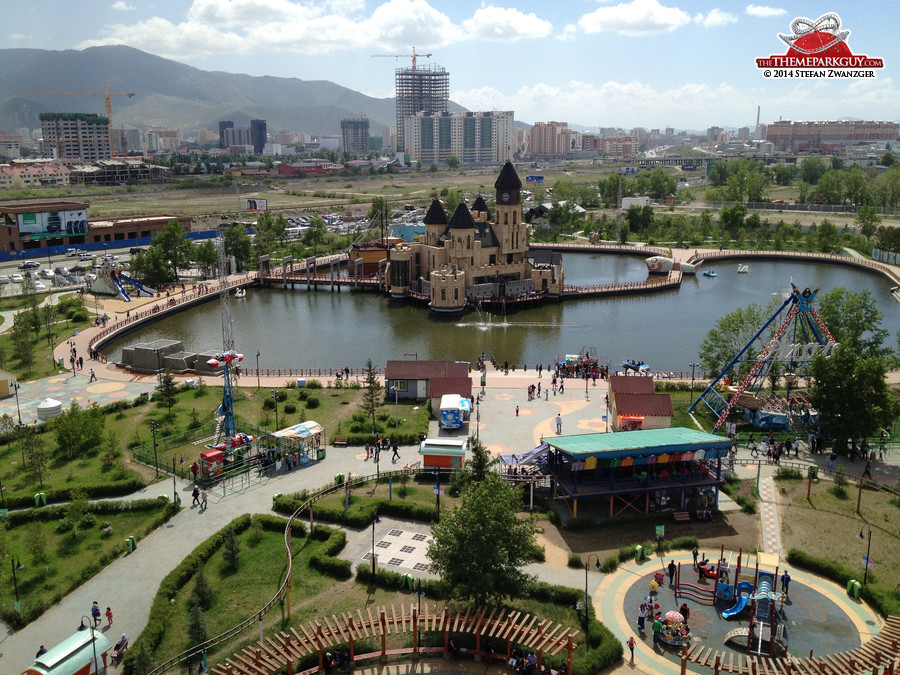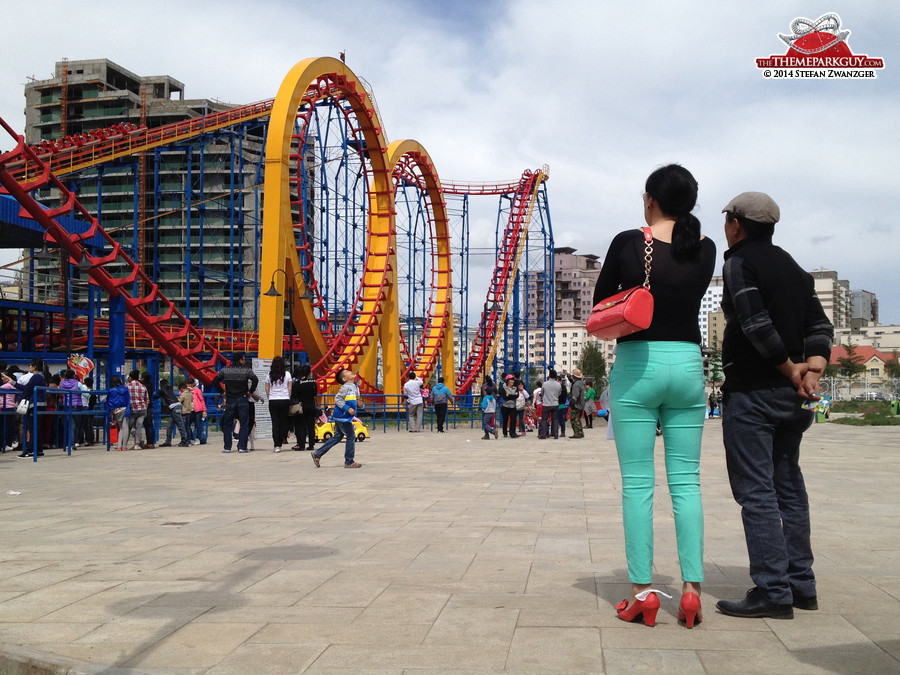 2 points for searching for and finding a roller coaster in a desert:
Eloy Cano
Lighthouse
Garfield
Glenmorren
hhgygy
Phil Ower
1 point for after the hint
mehmet durmus
Luís Filipe Miguel