The Evergrande Soccer Academy is the worlds largest with over 2500 students (2015) and has at least 47 soccer fields. Costs to date are close to $200 million USD, with coaches coming from Spain to help with the training.
The eventual goal is to bring the FIFA World Cup trophy to China, and to make sure everyone at the school knows what the goal is, there is a oversized 13 metre high statue of the FIFA trophy.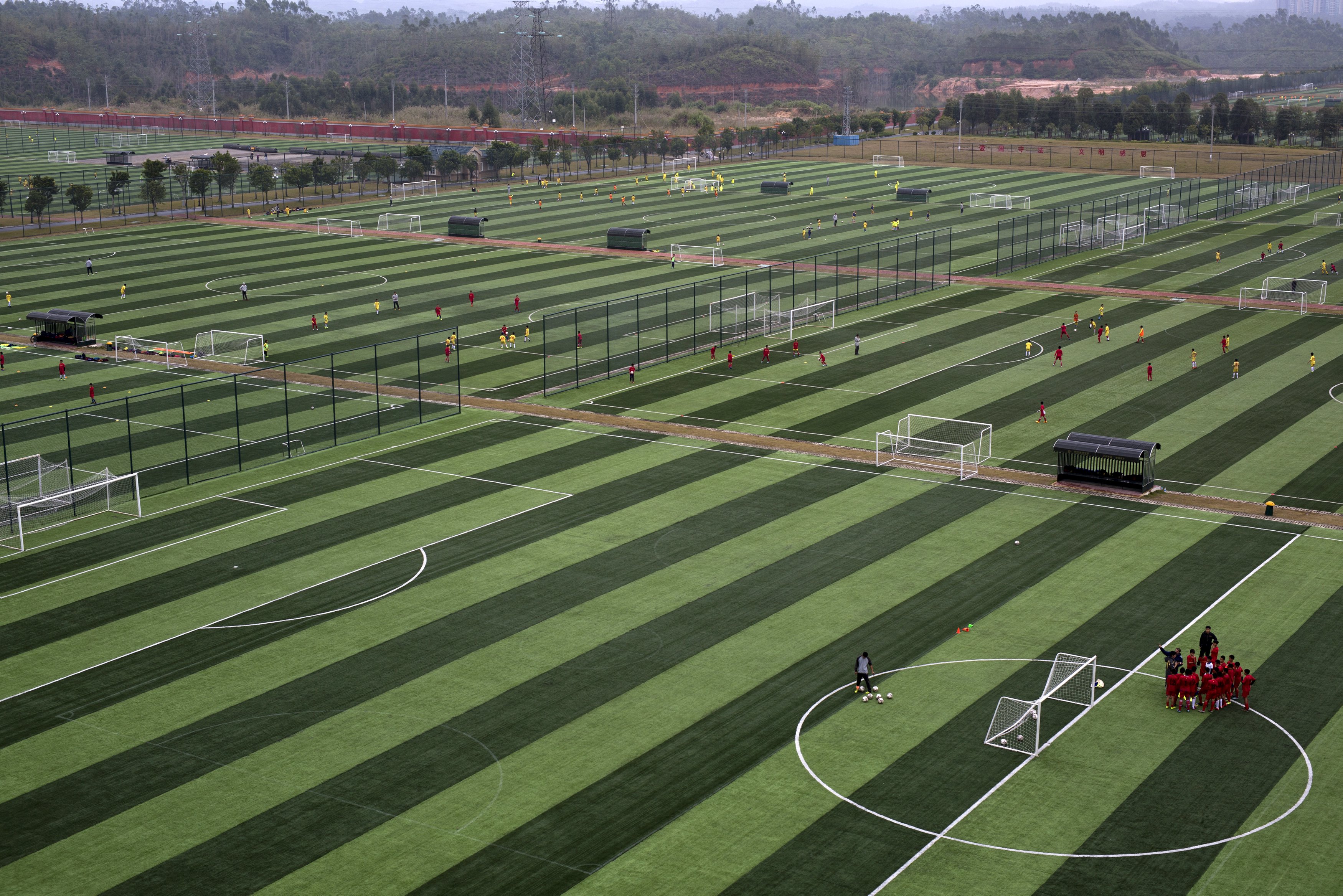 Found without needing extra time:
Garfield
Lighthouse
Gyorgy Horvath
Phil Ower
mehmet DURMUS
Glenmorren
George, Esq.
Taken to extra time, with a decision reached: